8 Conscious Living Blogs To Follow
June 13 2020 – Gergana Damyanova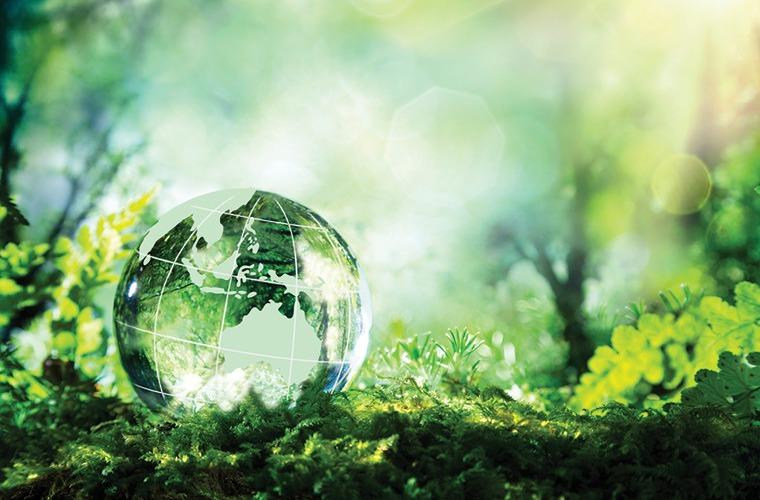 At blonde gone rogue, we believe that education is the first step towards any kind of change. Education is important about every issue our society encounters and is especially important for issues we don't really directly experience. While we know plastic pollution is a problem, we haven't really experienced it until we are at a beach that is completely covered in plastic waste. Resource waste is real but we don't really comprehend it until we learn how much edible food gets thrown away by restaurants, supermarkets and households. We all know climate change is a big issue but have we really experienced it yet?
That's why, as a company, we have made it our mission to spread the word about the environmental and resource damage our consumptions creates. But more importantly - we have made it our mission to give you handy and easy tips about how each of us can actually lead a more conscious life.
We started these series with an article on Top 10 Sustainability Influencers to Follow on Instagram. However, if you're not a fan of the Gram and prefer more structured, longer articles, here's the list of our favourite 7 conscious living blogs to follow. All of them give practical tips how with little effort, we all can make incremental steps towards green lifestyle in your kitchen, living room, wardrobe and other parts of your household.
Talk about being a real influencer - I have been becoming more and more obsessed by the tips of Kathryn from Going Zero Waste. The blog focuses specifically at running a zero waste home with focus on using less resources as well as saving money. In a very handy way there's a whole category with tips for beginners followed by hundreds of articles on how to make more conscious choices. From how to choose sustainable Valentine Day gifts to making your own eco-friendly cleaning supplies, I doubt it you can think of a topic that Kathryn has not covered! She doesn't only make recommendations, she actually takes the time to analyse alternatives and then concludes on which is the most sustainable product or approach. For instance, the photo above is from an Instagram post analysing the different bags we can use for grocery shopping. The abundance of topics makes it easier to move towards a zero waste lifestyle - you can select in exactly which part of your household you'd like to start.
Melanin & Sustainable Style, or MelaninASS for short, is putting Black people at the forefront of the sustainability movement - in fashion, beauty, living and land justice. The blog is a gem if you are looking to discover new, independent and upcoming black- and POC-owned businesses in the fashion and beauty industry. The blog focuses on interesting and not heavily covered topics like how ethnic elements from all around the world are finding their way in fashion and how ethnic production is sustainable by default. A very interesting point that triggers us to look to the past for inspiration for the future!
While Going Zero Waste focuses on the home, with a few recommendations on sustainable clothing brands, Sustainably Chic is all about ethical fashion. The founder - Natalie, has made it her mission to help her readers build a sustainable wardrobe. On Sustainably Chic, you can find information about clothing, jewellery, shoes as well as accessories - a complete range of brands to turn your wardrobe sustainable and ethical, especially making it easy if you are a sustainable fashion rookie. In addition to that, you can find blog posts on natural beauty products, conscious lifestyle and brands with purpose that goes beyond fashion.
Ecocult offers inspiration and practical advise for the conscious woman. With focus on fashion and travel, and a few tips on beauty and the apartment, the blog gives a ton of guidance which brands to bring into our everyday life in order to be more conscious. I really like the Shop Sustainably directory as the filters allow you to quickly and easily find a conscious brand reducing the time that is usually needed for research.
Francesca from Ethical Unicorn is exploring the very powerful crossroad between sustainable living and social justice. I am really glad to see that in recent months it is becoming more and more widely accepted that 'sustainable' cannot be just the definition of products that are better for the environment but 'sustainable' should always refer to products that are better for people, too. Ethical Unicorn is offering guidance on how to kick off a more ethical lifestyle with focus on human rights, zero waste, animal cruelty and carbon footprint in that order. The recommendations trigger an in-depth retrospection when it comes to thinking whether slave labour was involved in making our phones, extracting the coco for our favourite chocolate or whether our fashion choices are culturally appropriating.
Live Frankly is on a mission to connect increasingly conscious consumers with ethical brands. The site operates as a directory, making it easy for people to find natural food, sustainable fashion and clean beauty from brands that put people and the planet first.
The website as well features a green lifestyle blog to make sustainability problems easy to understand with focus on the differentiation between "greenwashing" and authenticity.
Eco Warrior Princess is celebrating 10 years this year and you can really see that the blog has become so mature and wide in its coverage it is actually resembling a whole magazine! Under the motto "Media that matters.", the website offers everything from green living news, through what sustainable business are doing to lead the change, different fashion and beauty tips all the way to conferences, events and webinars on the topic of leading a greener lifestyle. It is a great all-in-one stop for anyone who wants to dive deeper not only in what they can do to be more conscious but to learn what companies and celebrities are doing on the topic.
For the luxury fans among you - Eluxe Magazine is the first publication out there that focuses both on sustainable living as well as the sleek, luxury products. As every proud publication, it a vast range of topics - home, fashion, travel, beauty, culture and recipes. Just like Eco Warrior Princess - it is a one-stop place to get various conscious living ideas for different aspects of our life - from 12 sustainable gifts for men to vegan "fakeaway" recipes. Furthermore, there's a small, unique shop that provides unique offers on sustainable luxury products.
Last but not least, stay tuned in our own blog and Instagram feed to discover much more about the connection between the environment, fashion and sustainability and how each of us can make a big change with little effort.